I got a card in the mail this afternoon that made my heart smile and brought tears to my eyes.
I recently worked with an amazing couple through OpLove. The wife was set to deploy shortly and they wanted to get some shots together of themselves and their animal family before she headed to Afghanistan. (If you are unfamiliar with OpLove, please read more about it on the Giving Back portion of my site and look through a slideshow of amazing images under the OpLove tab).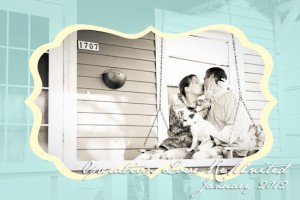 Oftentimes, I will send the album to the deployed member and get a nice email thanking me for what I do. This is the first time anyone has taken the time to actually write a letter and put it in the mail. I know in my heart what those images will do for the woman deployed away from her husband for months at a time. It will be something for her to hold on to and a means with which to remember happy times before leaving. I am proud to be a member photographer and have the opportunity to do this one small thing for some of our deployed service men and women.
Perhaps it is a product of the technology now available to us that hardly anyone writes letters anymore, but I still LOVE getting mail. I am guilty of this myself, oftentimes resorting to digital communications because it is the easiest thing to do. But, I forget the simple pleasure of opening the mailbox and finding something other than bills.
I will try to remember this the next time I need to say "thank you."