Imagine this: Your holiday cards. DONE. WAHOO!!!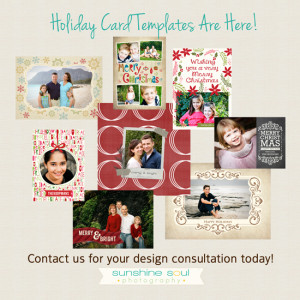 Design elements can be mixed and matched and there are all shapes and sizes to choose from. From simple to simply elegant, we've got you covered! Contact us for your design consultation today!
Browse through the below embedded files to see what designs there are to choose from!
[issuu width=420 height=210 shareMenuEnabled=false backgroundColor=%23222222 documentId=121008230505-c9b4d7ab82664194b2913e6e2056f9d2 name=christmas_collection_2012 username=myphotodesigns tag=christmas unit=px v=2]